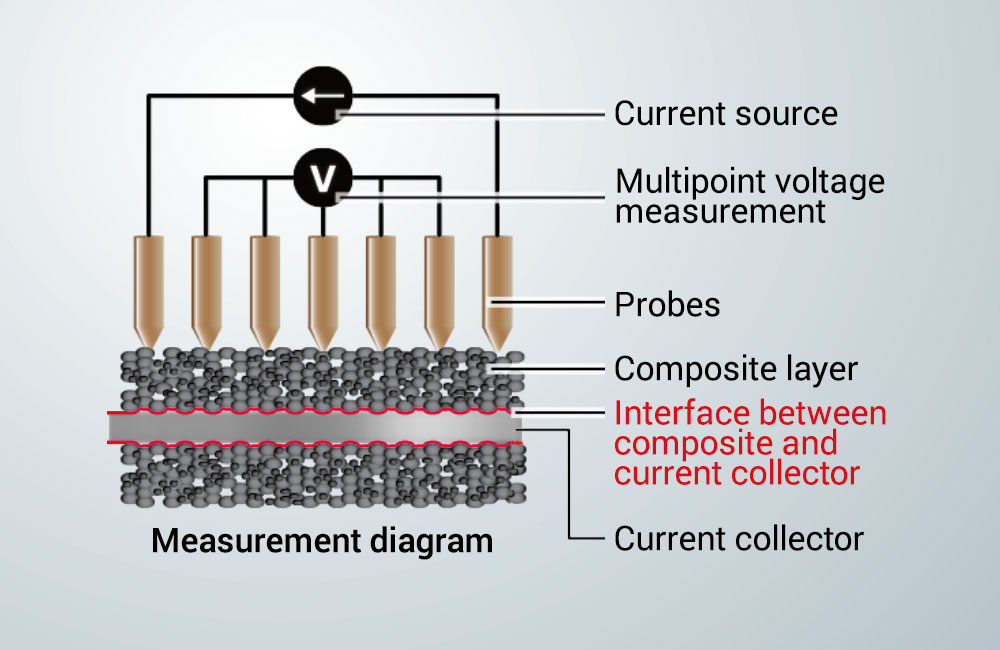 The electrode sheet consists of a composite layer and a current collector. The interface resistance between the two is one of the key parameters for the performance of a battery.
The electrode resistance measurement system allows users to visualize resistance values by measuring the surface of the electrode sheet with a test fixture that consists of an array of test probes and then using proprietary analytical techniques to quantify them.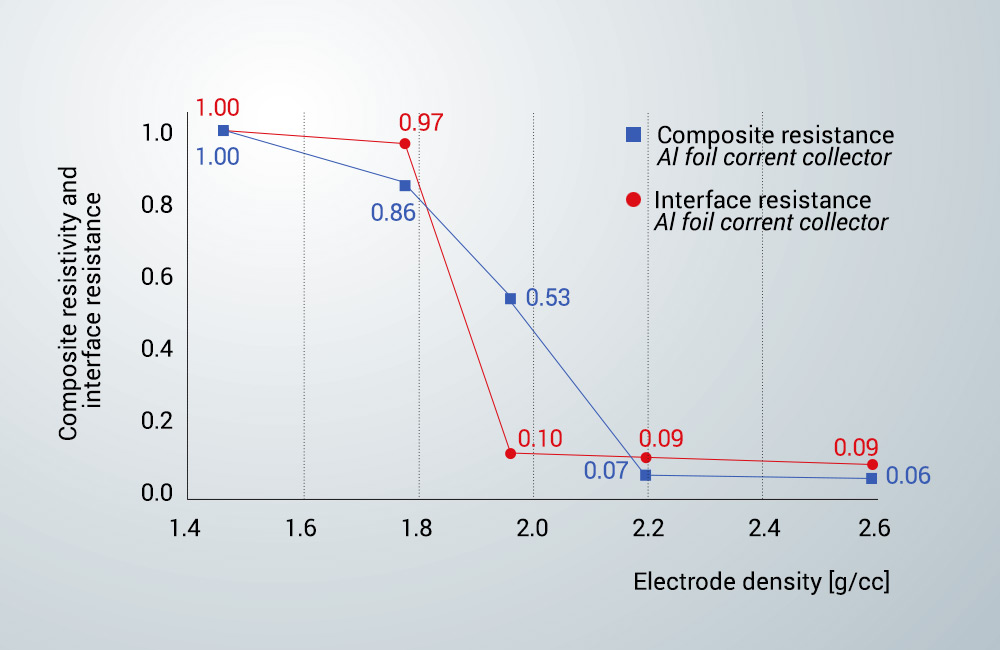 The RM2610 then allows to determine the optimal value for a calendaring process. This graph illustrates the results of measuring an electrode sheet while changing the pressure to vary the electrode density. Both the volume resistivity of the composite layer and interface resistance decrease as the pressure and electrode density rise, but the interface resistance drops sharply after a certain point.